Tianjin Quanjian FC Stadium
Client Songjiang Real Estate
Location Tianjin, China
Seats 25000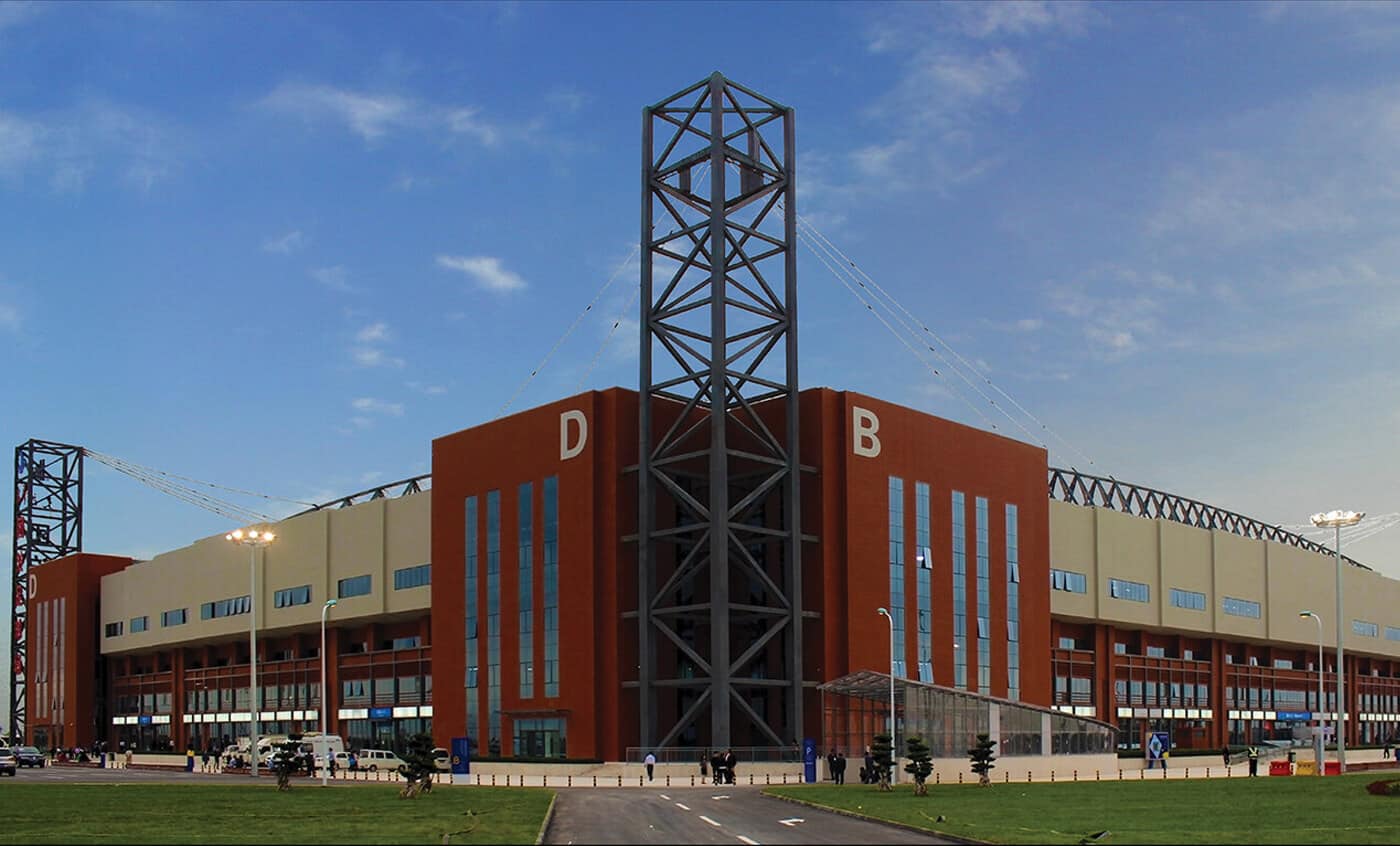 The project site expands on a total area of 70 ha with 34.000 sqm build up area and it hosts 25.000 permanent and 8.000 temporary seats. This building was designed according to four main criteria: sustainability, profitability, adaptability to territorial context and functionality for the users. Thanks to its multifunctional concept it serves as a meeting point not only for sports fans but for families too. In the interiors, indeed, besides the football field, there are further areas dedicated to sports, as well as commercial galleries, offices and restaurants. These activities, open to public 7/7, transform the complex into a development engine for business. All details are designed aiming comfort and security: public transportation is encouraged through an effective system of transfers, the tribune seats are provided with heating coils and the building is designed to facilitate the disabled displacement through a particular attention to the seating arrangement, the toilets and details regarding emergency. In the esteem of a vision for eco-sustainable architecture, the indispensable thread of Progetto CMR's philosophy, Tianjin Quanjian FC Stadium consents a low carbon dioxide emission, thanks to reduced energy consuming; exploitation of the natural air conditioning and collecting the rainwater. Moreover, the cooling and heating system is provided by a geothermal system, an eco-friendly technology which is economically advantageous.
The Songjiang FC Stadium's overall image reflects the dualism between tradition and modernity, that defines the client's spirit. Thus, the external figure with the four towers and the brick façade commemorates the traditional configuration of English stadiums, restoring the evocative image of the company's solid identity. At the same time the ventilated double skin façade and the innovative eco-sustainable technologies applied to the project strengthen the modern and avant-garde appearance of the company.
The result is a sportive, modern building endowed of high technology, open every day of the week and able to stimulate productive sectors while restoring a strong image of memory and football passion that defines it.