News
Progetto CMR and Sportium for the new Cagliari Arena
Date 3 August 2018
Categories News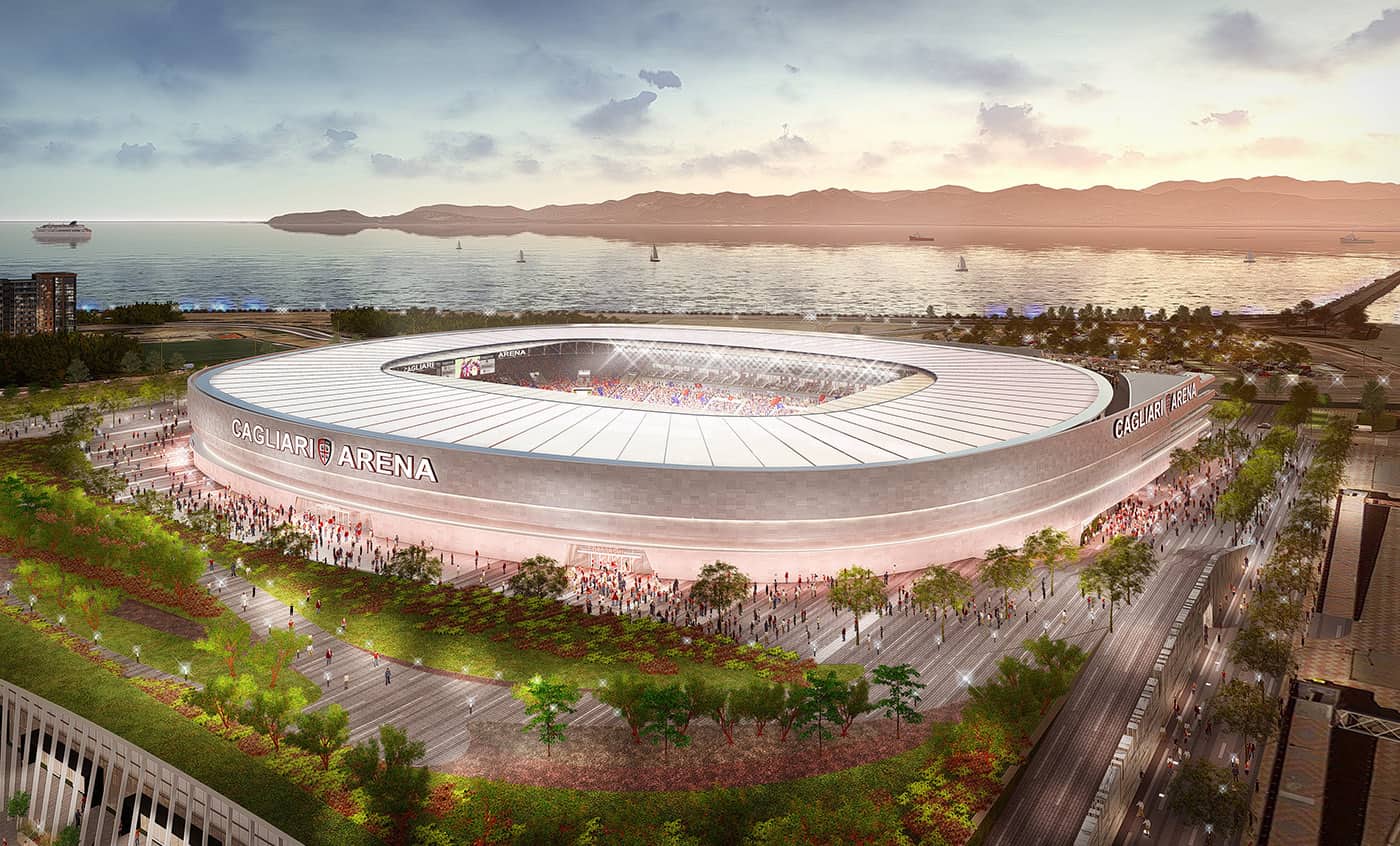 A new stadium that lives up to Cagliari fans dreams
The future stadium of Cagliari Calcio, whose concept by Progetto CMR was presented by Sportium (the pool of professionals formed by Progetto CMR, iDeas, B & L Real Estate and Manica Architecture) at the end of February, will have a new capacity: the Cagliari Calcio has decided to increase the number of seats to 25,200 spectators. The review will also include the possibility of extending the number of available seats to 30,000 if Italy were to host the 2028 Europeans and Cagliari was designated among the hosting cities.
The concept for the new Cagliari stadium had won the highest number of preferences both from the Cagliari community and from the sports club. Bringing life to a real smart arena, perfectly integrated into the external environment: this is the goal of the project, which is characterized by its strong link with the context, flexibility and sustainability. The complex is first and foremost a football stadium designed for the fans and to promote the best view of the game from each single seat.
However, football is not the only protagonist: the new structure will also include large, complementary and multi-functional spaces, with services ranging from hospitality to entertainment and catering, allowing the arena to be used and lived all year round.
Morphologically coherent and integrated with the surrounding environment and with the city of Cagliari, the complex constantly recalls its chromatic and material peculiarities, becoming an icon of the whole city and of Sardinia, as if it had always been part of it.
Progetto CMR contributed to the project with its long-term experience in the development of sustainable urban regeneration projects and smart cities in Italy and in the world.
Once the work is completed by September 30, 2018, and the related modifications have been approved, the next phase involves the executive design of the project.