News
Slow River Bay Masterplan exhibited in Rome
Date 18 March 2019
Categories News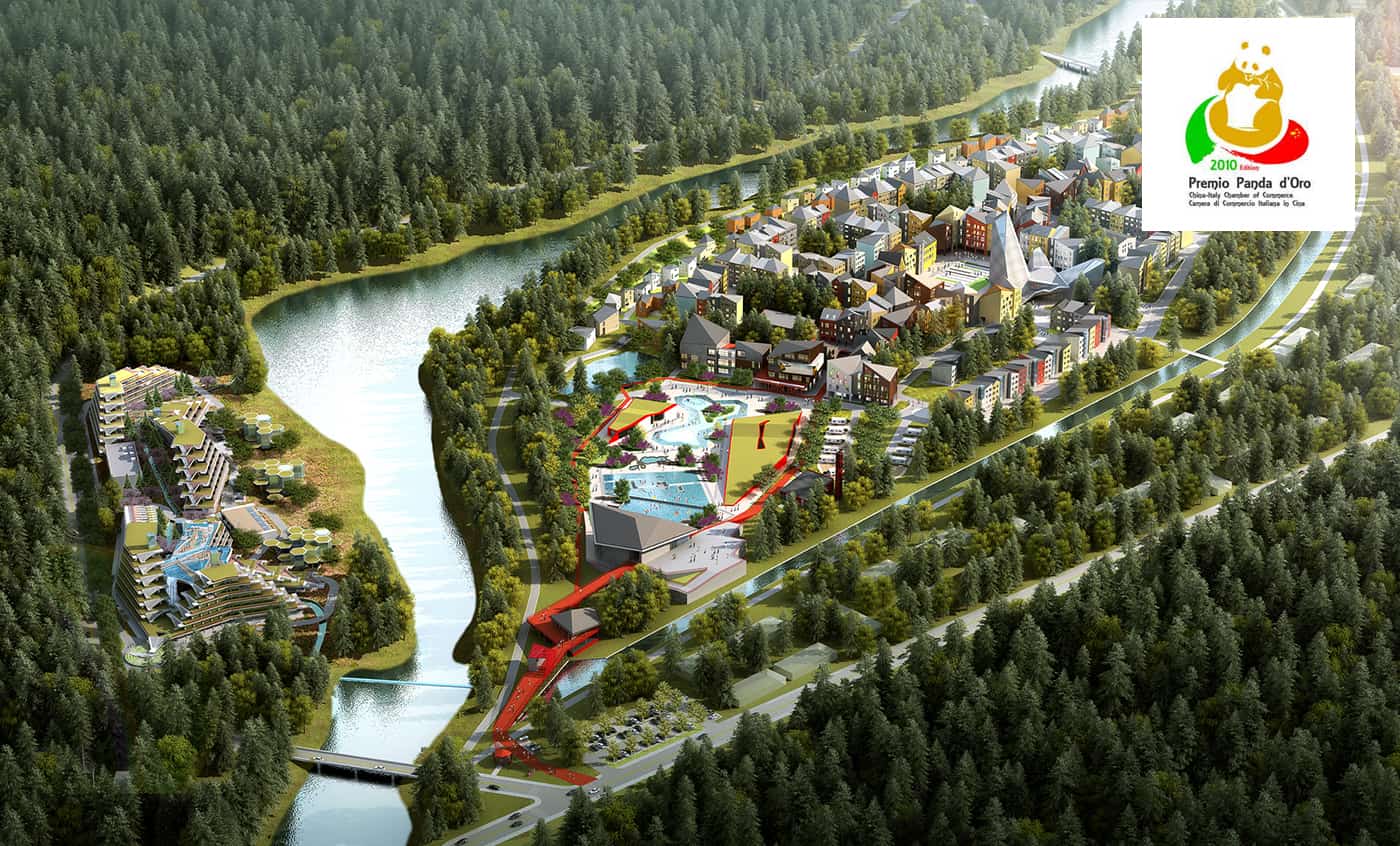 Masterplan Slow River Bay by Progetto CMR will be shown on the occasion of the exhibition 'China Through Lens' settled at Spazio Eventi Tirso in Rome from March 22nd to 29th.
The exhibition, organized by China-Italy Chamber of Commerce (CICC) in cooperation with the China Report Press and INTERNI China, aims to highlight some among the most representative companies within the Sino-Italian community.
As a criteria, the selection of the winners based on the latest editions of CICC's awarding ceremony Panda d'Oro (2016-2017-2018) because these companies contributed to reinforce and develop the bilateral economic relations between Italy and China. Progetto CMR Slow River Bay Masterplan won in particular the Italian Lifestyle Panda Award.
Slow River Bay, that is now und construction, he first eco-sustainable village in Jilin Province. Located in Jiangxin island in Manjiang Town, the area is characterized by impressive natural landscape where the project is designed to be fully integrated with the surrounding natural context and with its rich culture and tradition.